20 Hour OPOTA Private Security Firearms Training Class
Welcome to the 20 HOUR O.P.O.T.A. PRIVATE SECURITY FIREARMS CLASS presented by OCFT Academy!
We have entered into an agreement with the Parma Armory Shooting Center where OCFT Academy has exclusive rights to a private range and private classroom for our O.P.O.T.A. training which promotes a positive training experience.
This page provides information on the class, location and dates, and provides a quick and easy registration process.  Once registered for a class, you will immediatley receive an email confirmation and receipt for your deposit. Please take the time to read each part of this page.  Thank you.
REGISTRATION FOR THIS CLASS AND DEPOSIT PAYMENT INDICATES THAT YOU UNDERSTAND AND ACCEPT THE LISTED POLICIES AND PROCEDURES FOR THIS CLASS.
In addition to the required SPOs, the Ohio Concealed Handgun License Certification pamphlet is also taught, which will allow the student to apply for their state concealed carry license with the O.P.O.T.A. certificate.
The State of Ohio requires twenty hours (20) of firearms training through the Ohio Peace Officer Training Academy (O.P.O.T.A.) for any individual who wants to be armed while working as a Private Security Officer.
OCFT Academy is a State of Ohio and O.P.O.T.A. certified school well established and highly regarded in the state with excellent instructors and an extremely high success rate with its students.
---
COST:  $235.00
LOCATIONS:  Public Safety Training Center (Tri-C Parma Campus),  7029 Homewood Ave, Parma Heights, OH 44130
A $100.00 deposit is required to secure a seat in this class during the registration process – deposit payment must be made once a class date is requested by clicking or tapping on the date below.
Balance payment of $135.00 will be billed by email one week prior to the class.
REGISTRATION AND DEPOSIT PAYMENT:  (You must be registered to attend this class)
Registration and Deposit can be made by either clicking or tapping on the quick link below which shows currently available classes, or by using the calendar found below the quick links.
To use a quick link for registration and deposit payment ONLY, please click or tap on one of the links below. 
REFUND POLICY:  Deposit payment refunds are available up to 10 days prior to the first day of your class.  Anything less than 10 days will forfeit your deposit payment unless there is an extreme emergency such as a death in the immediate family, health emergency and/or an accident on the way to the class.
If these emergency conditions are met, and substantiated by documentation, you may apply your deposit payment to another class for up to two months from your original date.  This refund policy is final per OCFT Academy and any situation that does not meet the cancelation policy will forfeit the deposit without further relief.
***PLEASE MAKE SURE TO WATCH FOR EMAILS FROM***
Ohio Citizens Firearms Training Academy
August 4, 5 and 6, 2023  (UNAVAILABLE – CLASS FULL)
August 11, 12 and 13, 2023  (UNAVAILABLE – CLASS FULL)
August 25, 26 and 27, 2023  (UNAVAILABLE – CLASS FULL)
September 15, 16 and 17, 2023  (AVAILABLE)
September 22, 23 and 24, 2023  (AVAILABLE)
October 6, 7 and 8, 2023  (AVAILABLE)
October 20, 21 and 22, 2023  (AVAILABLE)
Each class below consists of the following hours:
ALL THREE DAYS OF THE CLASS HAVE TO BE ATTENDED
FRIDAY:  5:00 p.m. to 8:00 p.m.
SATURDAY:  9:00 a.m. to 1:00 p.m., LUNCH, 2:00 p.m. to 7:00 p.m.
SUNDAY:  9:00 a.m. to 12:00 p.m., LUNCH, 1:00 p.m. to 6:00 p.m.
YOU WILL BE BILLED BY EMAIL FOR THE $135.00 BALANCE WHICH IS DUE ONE WEEK PRIOR TO THE FIRST DAY OF CLASS.
YOU CAN PAY THE BALANCE AT ANYTIME BEFORE THE DUE DATE BY TAPPING OR CLICKING ON THE PICTURE BELOW.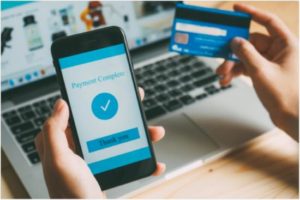 REQUIREMENTS:
Must be at least 18 years old.
Must not be under weapons disability.
Must be on time to the class.
Must pay balance when payment is due.
TRAINING DURATION:
12 hours classroom training | 8 hours range training   TOTAL:  20 hours over three days (see below under Registration and  Deposit Payment for breakdown of hours)
CLASS & RANGE LOCATION:
Parma ArmoryShooting Center, 5301 Hauserman Road, Parma, Ohio 44130  (Click Here for Map)
DEPOSIT POLICY: (DEPOSITS ARE NON-REFUNDABLE!!!)

A class can be rescheduled one time no later than ten days before the first day of class.  This request MUST be made by email.
If an emergency health issue occurs which REQUIRES your immediate attention, Ohio Citizens Firearms Training, LLC reserves the right to determine if a deposit may be applied to one future class through this company.
STUDENT IS RESPONSIBLE FOR THE FOLLOWING TRAINING ITEMS:
Semi-automatic pistol (rental of a Glock (.40 cal) or Smith & Wesson M&P (9mm) semi-automatic pistol is available $25.00)
150 rounds of ammunition (no steel core bullets or steel casings)
At least two magazines
Holster and magazine pouch
Duty belt or a wide sturdy belt which will support the weight of the holster and magazine pouch
Hearing and eye protection (both are available for use)
---
In strict compliance with Ohio Revised Code 4749.10, mandated by the State of Ohio Attorney General, states:
that any individual desiring work as an armed uniformed private security officer must successfully complete a basic firearm training program at a training school approved by the Ohio Peace Officer Training Commission,
which includes twenty hours of training in handgun use.
this course consists of  classroom training where Student Performance Objectives (SPOs) regarding the use of force, firearm safety and range safety rules are taught and tested.
the classroom portion also includes basic fundamentals of pistol craft, firearm nomenclature, fight-or-flight response and how it affects you physically and mentally and other aspects of carrying and using a firearm.
the range portion consists of holster drills, sight picture, sight alignment, trigger press and much more,
also included during range portion is live fire training and completing the SPOs to demonstrate firearms proficiency.
---
! ! ! THIS IS A PERFORMANCE DRIVEN CLASS ! ! !
The State of Ohio mandates that only those individuals who achieve a PASSING score on both the written and firearms performance objectives will be certified by the Ohio Peace Officer Training Commission.
Each student can test twice on each test with remedial one-on-one training with an instructor.  If both attempts are failed on the written test, the student will receive a FAILING score and will not be able to continue to the practical range training and testing.  If the student receives a FAILING score twice on any of the practical range performance objectives, that student will not be certified.
FAILING EITHER THE WRITTEN TEST OR PRACTICAL RANGE TEST WILL DISQUALIFY YOU FROM BEING CERTIFIED – THIS DOES NOT ENTITLE YOU TO A REFUND! 
OCFT Academy will allow those students who fail a one time chance to retake the class for $185.00.  If the class must be taken again due to another failing score, then full price of the next class must be paid.
---
IF YOU MISS THE TIME REQUIREMENT WHICH IS NO MORE THAN 15 MINUTES LATE OR SIMPLY DO NOT ATTEND THE CLASS, YOU WILL FORFEIT YOUR DEPOSIT.
---
REVIEW QUESTIONS 1 THRU 19 LISTED BELOW
IF YOU HAVE TO CHECK YES TO ANY OF THESE QUESTION YOU MUST CONTACT ME BY EMAIL BEFORE ATTENDING THIS CLASS.  MAKE SURE TO CONTACT ME RIGHT AWAY SO I CAN CONTACT O.P.O.T.A.
YOU MUST GO THROUGH THIS PROCESS EVEN IF YOU'VE HAD A RECORD SEALED OR EXPUNGED!
WE WILL COMPLETE THE FORMS IN THE CLASSROOM.
Have you ever been convicted of a felony offense in any jurisdiction, including any conviction that has been sealed or expunged? (If so, you may not attend any portion of a Peace Officer Basic Training Academy.)
Are you a fugitive from justice?
Have you ever been convicted of a felony offense of violence as defined in ORC 2901.01?
Have you ever been adjudicated a delinquent child for the commission of an offense that, if committed by an adult, would have been a felony offense of violence?
Have you ever been convicted of any felony offense involving a drug of abuse?
Have you ever been adjudicated a delinquent child for the commission of an offense that, if committed by an adult, would have been a felony offense involving a drug of abuse?
Are you drug dependent, in danger of drug dependence, or a chronic alcoholic?
Are you under adjudication from any court for mental incompetence?
Have you been adjudicated by a court as a mental defective?
Have you been committed by a court to a mental institution?
Have you been found by a court to be a mentally ill person subject to hospitalization by court order, or have you been an involuntary patient other than one who is a patient only for purposes of observation?
Have you ever been convicted of a crime that had a possible sentence of more than one year?
Are you an alien, illegally or unlawfully in the United States?
Have you been discharged from the Armed Forces under dishonorable conditions?
Have you renounced your United States citizenship?
Are you under a court order that restrains you from harassing, stalking, or threatening an intimate partner or the child of such intimate partner, or engaging in other conduct that would place an intimate partner in reasonable fear of bodily injury to the partner or child?
Have you been convicted of a misdemeanor crime of domestic violence?
Have you been convicted of a misdemeanor crime that has, as an element of that crime, the use or attempted use of physical force, or the threatened use of a deadly weapon? If yes, please explain your relationship with the victim )stranger, present or former spouse, household member, child, other family member, other – please describe).
Do you currently have criminal charges pending in any jurisdiction?
DO NOT USE THE BELOW FUNCTION BECAUSE IT HAS BEEN DISABLED AND IS BEING REMOVED.
FOR QUESTIONS AND COMMENTS PLEASE SEND AN EMAIL TO:  Info@OCFTacademy.com